Gender Equality in Business – Dr. Ulrike Thull elected Member of the new Advance Board
18.06.2019 08:00 Europe/Zurich
Luzern, 18 June 2019. At yesterday's Board Meeting of Advance, the leading business association for gender equality in Switzerland, the new board has been elected. Constituted of eight members, the new board is presided by Dr. Petra Jantzer, Managing Director Accenture. Next to the president, seven distinguished business leaders from The Adecco Group Switzerland, Biogen, Nestlé Suisse SA, Deloitte, Swisscard and PwC, as well as Dr. Ulrike Thull, Business Unit Director at MSD Switzerland have been elected for the next two-years period.
Diversity and inclusion are topics that Ulrike Thull has been strongly committed to at MSD for years. She founded the MSD Women's Chapter in Switzerland and is now leading the MSD Women's Network Europe with 17 Chapters. Being a board member of Advance allows her to actively engage in a well-established business platform with leaders across industries, driving gender equality at a higher level and actively shaping the future.
At MSD, diversity and inclusion are fundamental to our success and core to future innovation. We foster a culture of inclusion and belonging where all employees feel welcomed and valued – a culture where we regard every individual as a source of competitive advantage in our larger mission of saving and improving lives.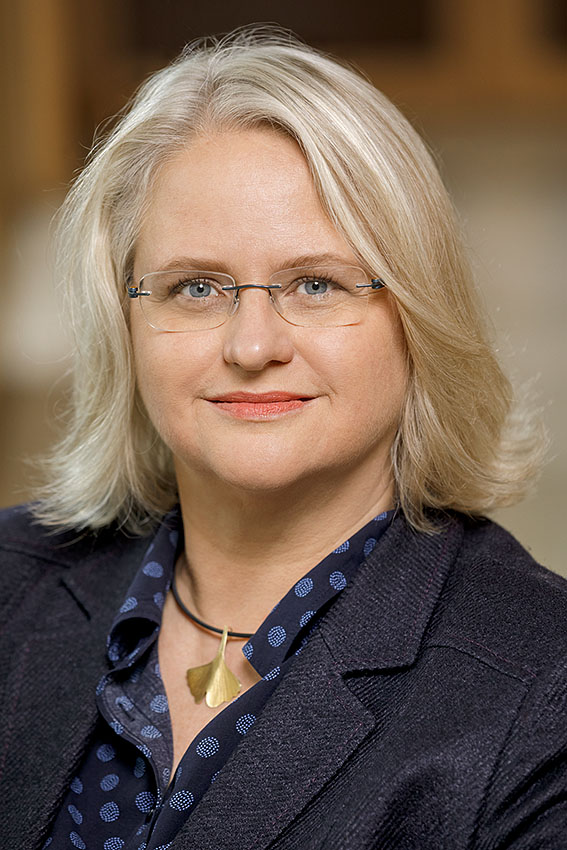 "I am honored to be part of the new Advance board, thus having the opportunity to actively foster gender equality inside and outside MSD, aiming to build a balanced and sustainable society.", says Dr. Ulrike Thull, Business Unit Director at MSD Switzerland, elected member of the new Advance board.
"Gender equality belongs to our core values. We benefit greatly from the diversity that each of our employees brings to our culture and the impact it has on our business. We are proud to continue our path in the Advance network.", underlines Dr. Thomas Lang, Managing Director at MSD Switzerland.
About Advance
Advance is the leading business association for gender equality in Switzerland, a network of 100 Swiss-based companies committed to increasing the share of women in management. Advance offers companies a concrete program supporting them to reach their D&I objectives and turn diversity into a competitive advantage.
More information: weadvance.ch
About MSD in Switzerland:
1000 employees are working in national and international functions in Switzerland. The Human Medicine division is active in the areas of prescription drugs and biopharmaceuticals for therapies including oncology, diabetes, cardiovascular diseases, infectious diseases (including fungal infections, antibiotic resistance, HIV/Aids, and hepatitis C), immunology, women's health as well as in the area of vaccines for children, young people, and adults.
MSD is active in clinical research, where it manufactures drugs for clinical trials worldwide. MSD plays an active role in engaging locally, supporting the health congress "Trendtage Gesundheit Luzern" and the popular "Swiss City Marathon Lucerne. In 2019, the company was certified as a "Top Employer Switzerland" for the seventh year in succession, as well as a "Top Employer Europe" for the fourth time.
About MSD worldwide:
MSD is a registered trademark of Merck & Co., Inc., Kenilworth, New Jersey, USA. MSD is a leading global biopharmaceutical company which has been engaged in life science research for more than a century, developing drugs and vaccines for the most challenging diseases worldwide, including cancer, cardiovascular diseases, Alzheimer's, and infectious diseases, such as HIV and Ebola.
For more information: www.msd.ch
Follow us on Twitter, LinkedIn und YouTube.
Press contact MSD Switzerland:
media.switzerland@merck.com | Tel. +41 (0) 58 618 30 30

Jean-Blaise Defago (Policy & Communications Director)
Liliane Elspass (Communications Lead)
© 2019 MSD Merck Sharp & Dohme AG, Werftestrasse 4, 6005 Lucerne. All rights reserved.
CH-NON-00142, 06/2019