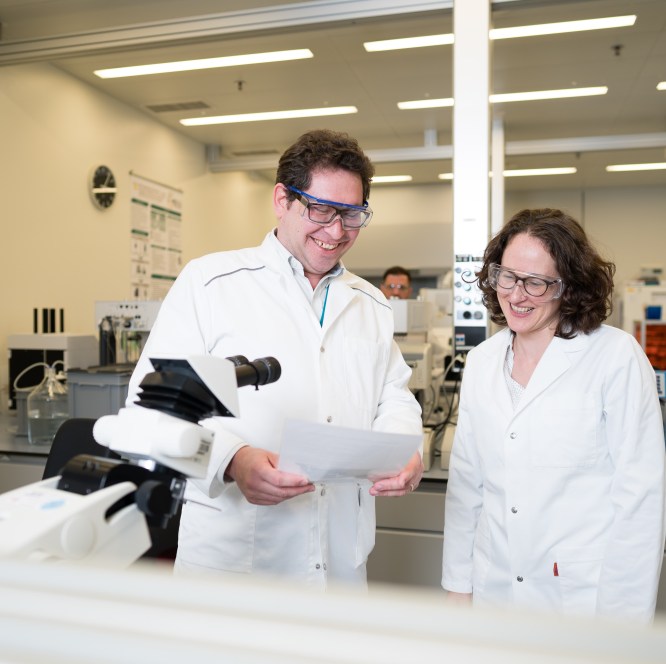 Apprenticeships
We offer young people a strong start to their career and provide the training they need to become qualified professionals. We see it as part of our entrepreneurial responsibility to offer professional opportunities for local young people.
At our location in Schachen, we have been offering apprenticeships for Swiss federal certification as a chemistry laboratory technician (EFZ, Eidgenössisches Fähigkeitszeugnis) since 1977, and as a biology laboratory technician since 2010.
EFZ Laboratory technician (chemistry and biology)
Apprenticeship duration
3 years
Training location
Werthenstein BioPharma GmbH, Industrie Nord 1, 6105 Schachen LU
Requirements
Secondary school A or B with good grades in math
Interest in experimentation
Good observational skills
Clean and precise working methods
Perseverance and patience
Strong reliability
Interest in operating electrical devices and complex equipment
Capacity for teamwork
Application documents
Application letter (statement of motivation)
Why am I applying to work at Werthenstein BioPharma GmbH?
Why do I want to learn this particular profession?
Why should I be accepted for this apprenticeship?
Attachments
Curriculum vitae
Copy of school reports from the previous and current school years
"Schnupperlehre" (job trial course) reports
Open apprenticeship
Currently no apprenticeship vacancies.
Contact
Werthenstein BioPharma GmbH
Natasa Zivanovic
Industrie Nord 1
6105 Schachen
natasa.zivanovic@msd.com
CH-NON-00581, 10/2023