Dr Corinna Lenz appointed new site manager at the MSD Merck Sharp & Dohme AG biopharmaceutical development and forensics unit in Schachen, Lucerne
04.02.2021 08:00 Europe/Zurich
MSD Merck Sharp & Dohme AG has appointed Dr Corinna Lenz as the new site manager of the Swiss research and development unit at Werthenstein BioPharma GmbH. Corinna Lenz is replacing Justin Pennington who occupied the role in a temporary capacity.
Werthenstein BioPharma GmbH plays a key role in the global provision of new innovative medicines. At the site in Schachen (Lucerne), more than 400 employees from around 15 countries develop and analyse new biotechnological active ingredients, test new medicines, conduct stability studies and package and supply medicines for clinical trials all around the world. Schachen is also home to one of MSD's three forensic laboratories worldwide, which aim to quickly detect product manipulation and counterfeiting, thereby making an important contribution to patient safety.
Corinna Lenz has more than 20 years of experience in the healthcare and pharmaceutical industry, including five years at the Schachen site (owned by Schering-Plough at the time) where she held various positions in the Global Clinical Supply division. Before joining MSD, Corinna Lenz worked in several management positions, starting out as head of the Quality division and subsequently the Production division at Galderma/Nestlé Skin Health (Switzerland). Lenz has a Master's in pharmaceutics and achieved a PhD in pharmaceutical technology from the University of Basel. She also holds an Executive Master in Consulting and Coaching for Change from the INSEAD business school.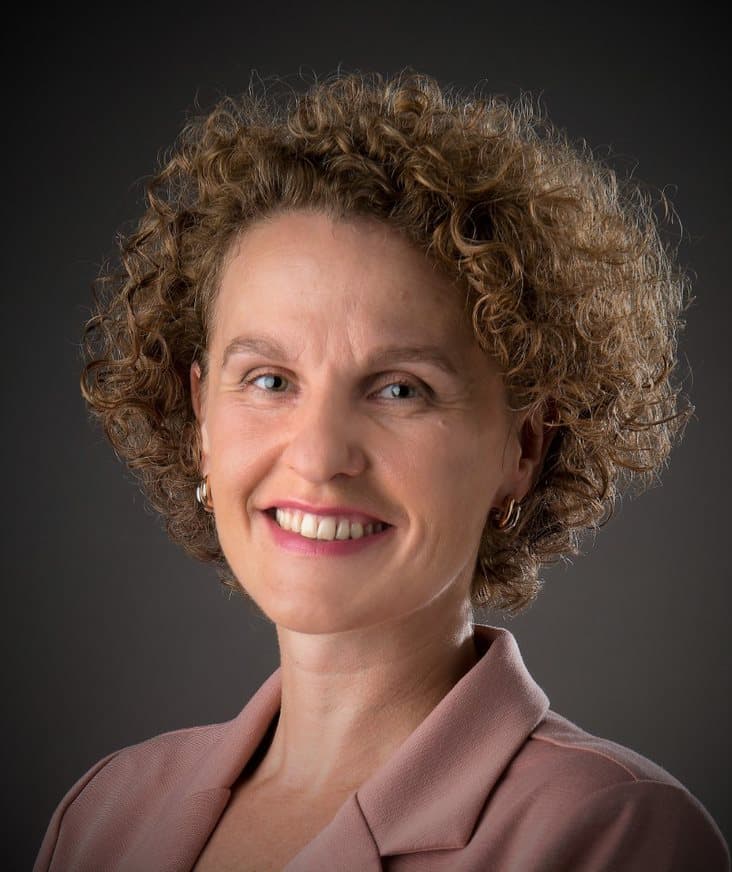 "I am delighted to have been given the opportunity to head up the research and development site in Schachen and collaborate with such a motivated and innovative team to make an important contribution to improving the health of our patients."
Corinna Lenz
new site manager at Werthenstein BioPharma GmbH
About MSD in Switzerland
MSD Switzerland employs over 1000 people working in local, regional and global functions across four sites in the canton of Lucerne and one site in the canton of Zurich. Our business activities are subdivided in the two divisions, Human Health and Animal Health.
MSD Human Health covers a broad range of biopharmaceuticals. Our areas of research and development are focusing on Oncology and Immuno-Oncology as well as Vaccines to prevent diseases for children, young people, and adults against Human Papilloma Virus (HPV), Ebola, Hepatitis, Pneumococcus, Meningococcus, Measles, Rubella, Chickenpox and Herpes Zoster. In addition, MSD is conducting research in the area of infectious diseases to find new therapeutic approaches for antibiotic resistance, HIV/Aids and Hepatitis C. Further research focuses include immunology (auto-immune diseases) as well as cardiometabolic diseases and Diabetes. MSD has a long-lasting legacy in contributing to major public health challenges, such as River Blindness, Ebola and SARS-CoV-2.
MSD Animal Health develops and markets products for the prevention, treatment and control of disease in farm animals and pets. With the most innovative and largest product portfolio for animal health in Switzerland, MSD contributes substantially to animals' wellbeing.
Our company has one of the largest clinical research programs worldwide. MSD Switzerland conducts 25 clinical trials per year for which the required medicines are manufactured at our research & development site in Schachen. The Schachen site operates since 2018 one of the three MSD forensic laboratories worldwide, investigating in manipulations and counterfeiting of MSD products – an important contribution to patient safety.
At the newly opened Zurich site "The Circle", our company sets the focus on research & development, data management and the commercialization of our medicines and vaccines. The Zurich hub offers a state-of-the-art work environment where our empowered, culturally diverse and inclusive workforce focuses on scientific excellence to improve people's health.
MSD Switzerland plays an active role in its community and supports a range of local and regional initiatives as for example MSD for mothers, the health congress "Trendtage Gesundheit Luzern", and the Swiss City Marathon Lucerne.
Since 2013, MSD Switzerland has been continuously certified as a Top Employer and is pioneering a gender-neutral parental leave program for employees.
For more information www.msd.ch, de.msd-animal-health.ch
Follow-us on Twitter, LinkedIn and YouTube.
About MSD
For more than 125 years, MSD has been inventing for life, bringing forward medicines and vaccines for many of the world's most challenging diseases in pursuit of our mission to save and improve lives. MSD is a trade name of Merck & Co., Inc., with headquarters in Kenilworth, N.J., U.S.A. We demonstrate our commitment to patients and population health by increasing access to healthcare through far-reaching policies, programs and partnerships. Today, MSD continues to be at the forefront of research to prevent and treat diseases that threaten people and animals — including cancer, infectious diseases such as HIV and Ebola, and emerging animal diseases — as we aspire to be the premier researchintensive biopharmaceutical company in the world.
For more information, visit https://www.msd.com and connect with us on Twitter, LinkedIn and YouTube.
Media department MSD Switzerland
media.switzerland@merck.com | Tel. 058 618 30 30
Jean-Blaise Defago (Policy & Communications Director)
© 2021 MSD Merck Sharp & Dohme AG, Werftestrasse 4, 6005 Luzern. . All rights reserved.
CH-NON-01010, 02/2021