Responsibility
What we do to support Lung Cancer Awareness Month
November is Lung Cancer Awareness Month. A month dedicated to those affected and to raising public awareness about the causes, early detection and prevention of the disease. Did you know lung cancer is the leading cause of cancer death worldwide? At MSD, we are committed to fighting lung cancer and improving cancer care. Learn how we support Lung Cancer Awareness Month.
In Switzerland around 4,800 people are diagnosed with lung cancer every year and about 3,300 die from it. Almost all new patients are over 50 years of age at the time of diagnosis. Most lung cancers do not cause any symptoms until they have spread. Therefore, they are often diagnosed at a late stage. If the cancer has already spread outside the lungs, the prognosis for patients is very poor. But because of new effective treatments, this is changing. Many people think a lung cancer diagnosis is a death sentence. However, over the past decade, new advancements have been made, which have led to more survivors and more hope for those facing the disease.
"At MSD, we show solidarity for those affected and continue to push for progress in cancer care."
Despite how common lung cancer is, there are still many misconceptions about the disease. That's why we support various initiatives to raise awareness!
Website for lung cancer patients
The website on the MSD Patient Portal provides detailed information on the main types of lung cancer, diagnosis and treatment options, answers to the most frequent questions and information on where patients can get advice and support.
In addition, lung cancer patients can download various checklists with questions to help them prepare for their next doctor's appointment.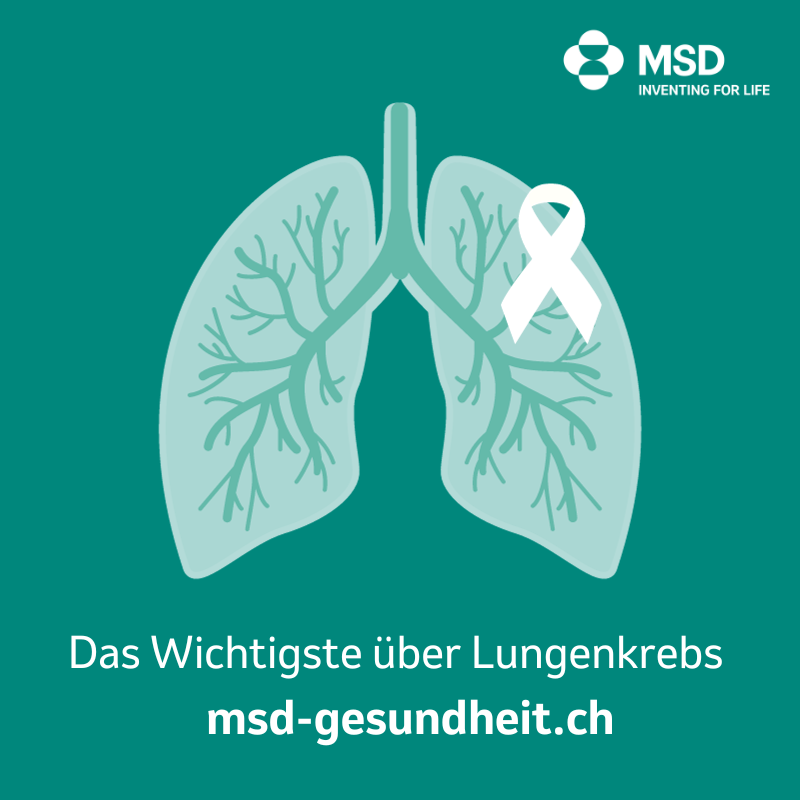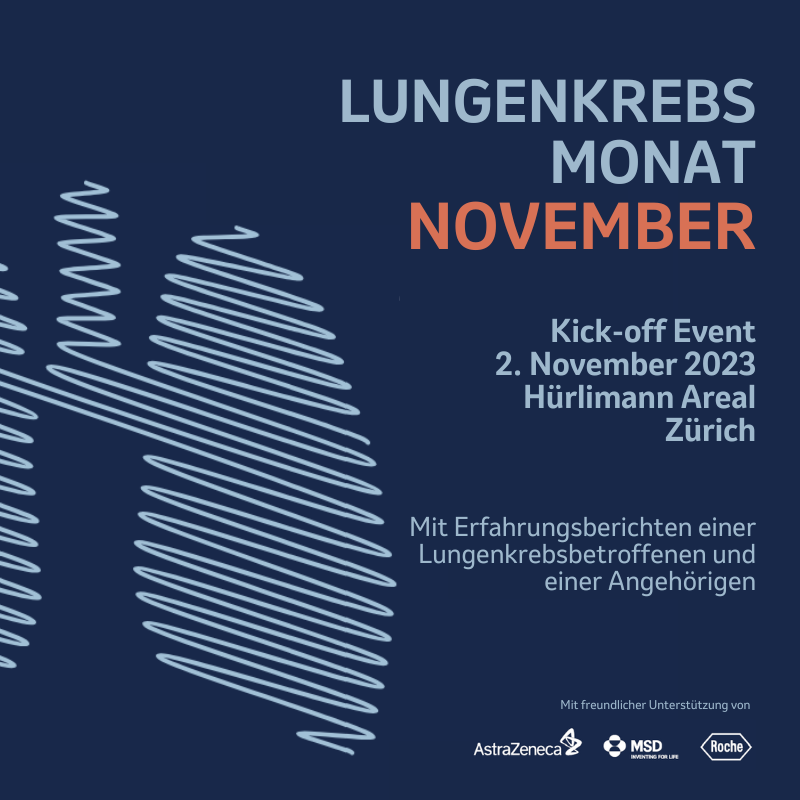 Public event about lung cancer
As part of Lung Cancer Awareness Month in November, we would like to draw attention to the topic of lung cancer, raise awareness of the disease and highlight the importance of early detection.
In this respect, we are co-sponsoring a public event on November 2, 2023 in Zurich.
You are cordially invited to attend.
Online lung check
In many cases, lung cancer is only discovered at an advanced stage. This may be because the signs and symptoms are also typical of other diseases and are not immediately associated with lung cancer.
Do you know the symptoms of lung cancer? Do you have symptoms that you should have checked out by a doctor?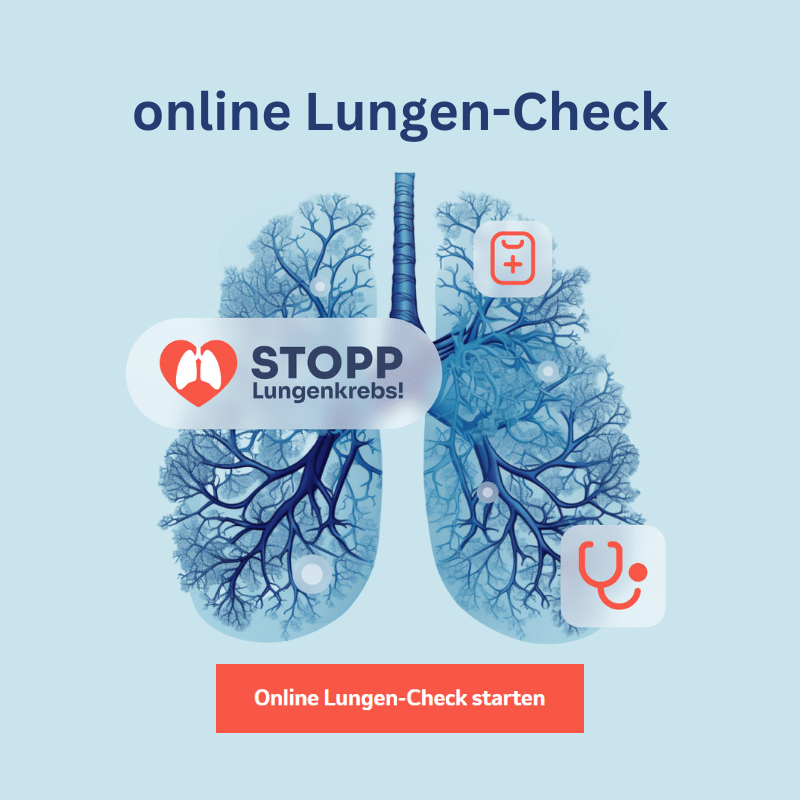 About our clinical research in Oncology
Did you know that MSD operates one of the world's largest and fastest growing clinical research programs in oncology? It currently includes more than 1,600 clinical trials. Switzerland is part of this research program. Our team currently coordinates 34 clinical trials in different tumor types (as of 10/2023). MSD is also one of the leading companies in the research of vaccines against preventable diseases, such as cervical cancer and other HPV-related cancers. In Switzerland, we collaborate with various partners to advance innovative solutions in cancer treatment. In recent years, we have made an important contribution to improving treatment options for cancer patients.
Find out more about our work here.
CH-NON-01949, 10/2023