Responsibility
What we do to support Lung Cancer Awareness Month
November is Lung Cancer Awareness Month. A month dedicated to those affected and to raising public awareness about the causes, early detection and prevention of the disease. Did you know lung cancer is the leading cause of cancer death worldwide? At MSD, we are committed to fighting lung cancer and improving cancer care. Learn how we support Lung Cancer Awareness Month.
In Switzerland around 4,700 people are diagnosed with lung cancer every year and about 3,300 die from it. Almost all new patients are over 50 years of age at the time of diagnosis. Most lung cancers do not cause any symptoms until they have spread. Therefore, they are often diagnosed at a late stage. If the cancer has already spread outside the lungs, the prognosis for patients is very poor. But because of new effective treatments, this is changing. Many people think a lung cancer diagnosis is a death sentence. However, over the past decade, new advancements have been made, which have led to more survivors and more hope for those facing the disease.
"At MSD, we show solidarity for those affected and continue to push for progress in cancer care."
Despite how common lung cancer is, there are still many misconceptions about the disease. That's why we support various initiatives to raise awareness!
New website for lung cancer patients
Just in time for Lung Cancer Awareness Month we have expanded our patient portal MSD Gesundheit with information about lung cancer.
The new website provides detailed information on the main types of lung cancer, diagnosis and treatment options, answers to the most frequent questions and information on where patients can get advice and support.
In addition, lung cancer patients can download various checklists with questions to help them prepare for their next doctor's appointment.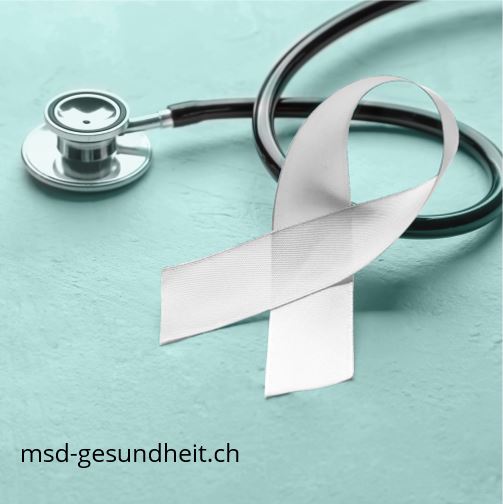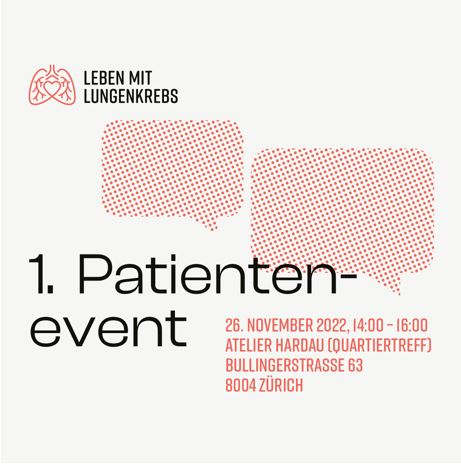 Collaboration with patient organization "Leben mit Lungenkrebs"
The newly founded patient organization "Leben mit Lungenkrebs" is the first platform exclusively for lung cancer patients and their relatives.
As lung cancer survivor, the co-president of the patient organization knows it from his heart: it helps to talk about lung cancer and break a taboo. Therefore, hosting an afternoon where patients and their families can connect and exchange and have a good time, is one of the first projects the patient organization is developing. We support this event as a co-sponsor.
Expo50plus at Zurich main station
"What can you do to stay healthy?" That is the question for visitors at Expo50plus. The fair offers a wide range of information for people over 50, with numerous companies and organizations inviting visitors to find out about various diseases and how to prevent them. As one of the exhibitors, the patient organization "Leben mit Lungenkrebs" draws attention to lung cancer and the importance of prevention and early detection.
We provide educational material to be discussed with interested people at the Expo.
Learn more about Expo50plus and encourage family and friends to go!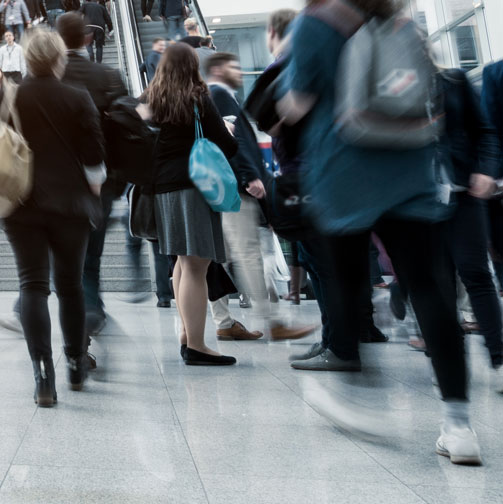 Facts about lung cancer you really should know
Lung cancer is the third most common type of cancer in Switzerland. Around 4,700 people are newly diagnosed with it every year, around 3,300 die of it every year. While anyone can get lung cancer, your risk goes up if you are over 50 years old and currently smoke or smoked in the past. Not smoking is the most important measure to prevent lung cancer.
Lung cancer is not a death sentence. There are several treatment options, but early detection is key and can save lives. If you have an unexplained, persistent cough lasting more than three weeks or shortness of breath, visit your doctor!
About our clinical research in Oncology
Did you know, MSD operates one of largest and fastest growing clinical research programs worldwide? With a focus on immuno-oncology it currently includes more than 1,600 clinical trials. Switzerland is part of this research program. Our team currently coordinates 29 clinical trials in 11 different tumor types (as of 07/2022). MSD is also one of the leading companies in the research of vaccines against preventable diseases, such as cervical cancer and other HPV-related cancers. In Switzerland, we collaborate with various partners to advance innovative solutions in cancer treatment. In recent years, we have made an important contribution to improving treatment options for cancer patients.
Find out more about our work here.
CH-NON-01949, 10/2022