Infectious Diseases
Addressing antibiotic resistance is more critical than ever. Here's why.
Since their development, antibiotics have transformed health care and saved countless lives globally. But rising levels of antimicrobial resistance (AMR) make current antibiotics less effective.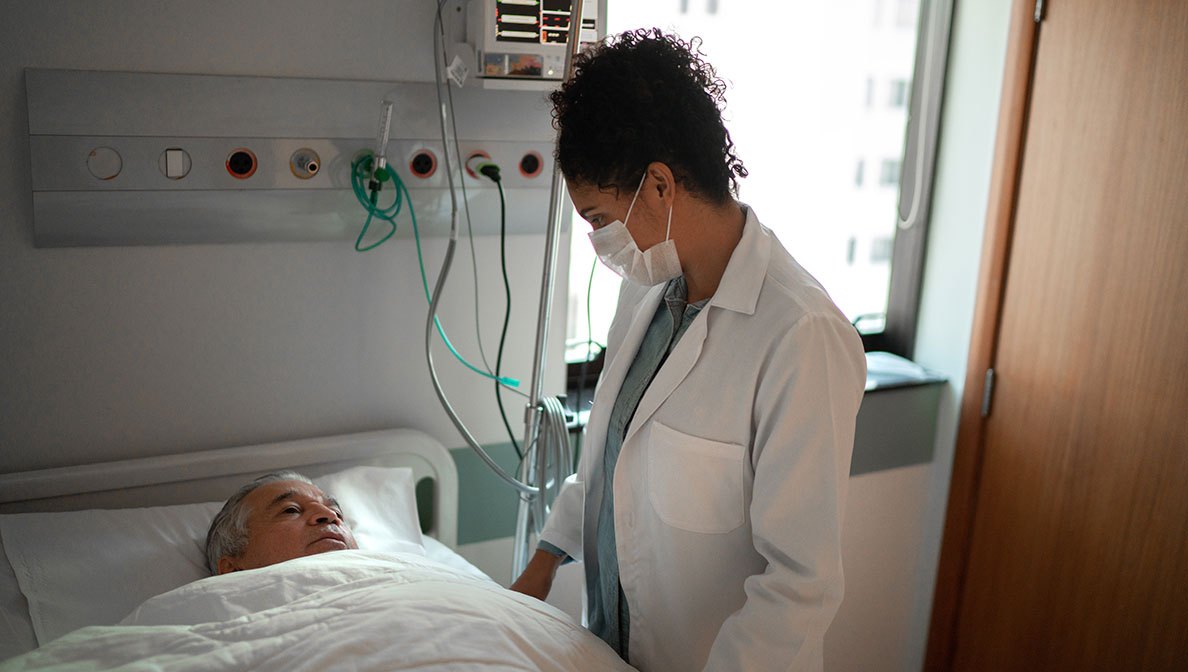 There's no single or simple solution to the complex problem of AMR, but we're committed to investing our expertise and resources alongside our partners to get much-needed antibiotics to those who need them most. Lives are at risk, and the time to act is now.
True to our company's longstanding tradition of preventing and treating infectious diseases, we're proud to commit to invest $100 million over 10 years in the new AMR Action Fund. Through this groundbreaking partnership of leading pharmaceutical companies, philanthropies, development banks and multilateral organizations, we aim to bridge the gap between the innovative early antibiotic pipeline and patients. New antibiotics are urgently needed. With this new fund for antibiotic research and development, our collective aim is to bring two to four new antibiotics to patients and physicians by the end of the decade.
Here are five key reasons to build on these collaborative efforts to address AMR:
New antibiotics are urgently needed; however, there are relatively few in development.
AMR is a naturally occurring phenomenon through which bacteria build up defenses against antibiotics. The nature of resistance means that there is a continual need to develop new antibiotics so we can stay a step ahead of resistant pathogens.
MSD has remained committed to antibiotic R&D for over 80 years and brought forward new treatments each decade. However, major scientific, regulatory and economic challenges discourage innovation in antibiotics, resulting in a significant decline in the number of companies conducting antibiotic and antifungal R&D over the last two decades. Recognizing there is unlikely to be a one-size-fits-all solution to the problem, MSD and others have suggested a series of policy reforms across several regions of the world. However, time is running out. We need collaboration from policymakers across the globe to help antibiotic innovation flourish for decades to come.
Once new antibiotics are approved, they need to be used appropriately.
While developing new antimicrobials is important, slowing resistance to current medicines is equally crucial. Appropriate antibiotic therapy can play an important role in treating patients with resistant infections and preserving the effectiveness of antibiotics.
We must work together to implement evidence-based policies and programs that support the appropriate prescribing and use of antimicrobials. At MSD, we are making significant investments to support antimicrobial stewardship (AMS), helping hospitals around the world to develop and implement patient-centered AMS programs that are customized at the local level based on factors like epidemiology, clinical setting and resource availability. We also provide significant grant funding to support a wide range of AMS initiatives and collaborations.
Some of our global contributions to AMS:

Supported the development of several AMS Centers of Excellence throughout the world

Helped public health leaders effectively monitor and address emerging AMR infections, promote AMS and customize accepted AMS strategies to meet local needs

Contributed toward meaningful standardized patient safety outcome measures for US hospital AMS programs

Funded a round of Discovery Awards (small seed grants to help diagnostic innovators get their ideas off the ground and improve their chances of winning the UK-based Longitude Prize)
We must track resistance trends and use the data to inform on prescribing.
To ensure that antibiotics are being prescribed appropriately, clinical treatment guidelines must remain up-to-date and based on resistance trends. Surveillance studies can assist in identifying these trends in pathogen incidence and AMR, and can also identify emergent resistant strains.
At MSD, we work with public health bodies, health care professionals and diagnostics companies to inform appropriate antibiotic use by sharing surveillance data. One of the largest AMR surveillance programs, our Study for Monitoring Antimicrobial Resistance Trends (SMART) program has collected approximately 500,000 bacterial isolates from 217 sites in 63 countries since 2002. This data can help to curb the development of AMR by informing adequate treatment plans and prescribing guidelines that ensure antibiotics are used appropriately.
We need to think beyond human health.
The challenge of AMR is multifaceted, and we believe a One Health approach to creating policies is critical to attain optimal health for people, animals and our environment.
When it comes to animal health, vaccines should be considered a first line of defense against bacterial and viral diseases. By preventing diseases, vaccines can help minimize the need for antibiotics. MSD Animal Health is one of the largest manufacturers of animal health vaccines, supplying over 100B doses each year. We are also engaged in collaborative efforts to ensure new and existing antibiotics are effective now and in the future for all species.
Protecting the environment through responsible manufacturing is another key component of the One Health approach. To combat rising levels of antibiotics in the environment, we have committed over $100 million to ensure factory discharges do not present a risk to human health or the environment. We also worked with our partners in the AMR Industry Alliance to inform science‐based manufacturing targets to help ensure robust scrutiny of industry manufacturing supply chains.
The time to act against AMR is now.
We have received ample warning signs of the dangers of AMR. With collaboration across the scientific community and policymakers, it is preventable.
We all have a role to play as we look ahead to prepare for the next health crisis. We know that without action, AMR will have significant global consequences. We must act now to put measures in place to ensure we have the antibiotics we need for our generation and those to come.
CH-NON-01235, 05/2023