Equal pay and inclusion are a priority at MSD Switzerland
04.07.2023 10:00 Europe/Zurich
Lucerne, June 5 2023 – MSD Switzerland (MSD Merck Sharp & Dohme AG) firmly believes that equality, diversity and inclusion are key success factors within the company. As a key factor for motivation in the workplace and ensuring equal career opportunities, fair compensation is part of the company's commitment. The results of a salary audit conducted by an external partner confirm that equal pay is part of the culture at MSD Switzerland, in all parts of the business. MSD Switzerland was awarded the We Participate label for our work on promoting diversity as well as the Swiss LGBTI label for our commitment and support to the LGBTQ+ community.
Equal pay for equal work & equal career opportunities
Generally, there is an increased focus and commitment to ensuring fairness and creating equal opportunities among employees. The fact that all human beings have equal rights – and are entitled to equal pay for work of equal value, to name one example – is enshrined in Switzerland in the revised Federal Act on Equality between Women and Men.1
The MSD Fair Pay Analysis
Since the introduction of the Gender Equality Act (GIG) in July 2020, companies operating in Switzerland with more than 100 employees are required to conduct an equal pay analysis.1 For this purpose, MSD Switzerland commissioned Willis Towers Watson, a company specializing in running fair and equal pay analyses. The MSD Fair Pay Analysis was completed in 2021/2022 and included around 1,000 employees of MSD Switzerland. The results of the analysis, which were reviewed and approved by an independent and accredited auditor, confirm that MSD Switzerland complies with the legal requirements for equal pay2 and thus meets the imperative of "Equal pay for equal work."
MSD Switzerland continues to take its social responsibility of rewarding their employees no matter the gender equally very seriously and will continue to conduct audits on remuneration equality in the future.
"Equality, diversity and integration within the company are success factors. This also includes fair compensation for employees, as one of the key factors for motivation in the workplace. We are proud that equal pay is a daily practice at MSD Switzerland!"
Judeke Frederiks
HR Director MSD Switzerland
Commitment also to women's networks and more inclusion
In addition to the equal pay already established, MSD also remains committed to equal opportunities for women: at MSD Switzerland, the future target for management positions held by female and male employees is 50/50.
To date, MSD has 10 Employee Business Resource Groups (EBRGs) and Action Networks worldwide, including internal women's networks and networks dedicated to the LGBTQ+ community, employees of different ethnic backgrounds and next-generation employees. In 6 of the total of 10 Employee Business Resource Groups, which aim to promote inclusion at all of the company's sites, employees and managers from MSD Switzerland are also involved.
MSD Switzerland honored with Swiss LGBTI Label & We Participate Label 2023
MSD has a long tradition of supporting the LGBTQ+ community and beyond. LGBTQ+ (lesbian, gay, bisexual, transgender, queer or questioning, intersex, asexual, and more) stands for people who differ from the majority of the population in their sexual orientation, gender identity and gender characteristics.
In 2021, MSD Switzerland was awarded the Swiss LGBTI Label, the quality label for organizations based in Switzerland that are committed to the internal equality of LGBTQ+ people.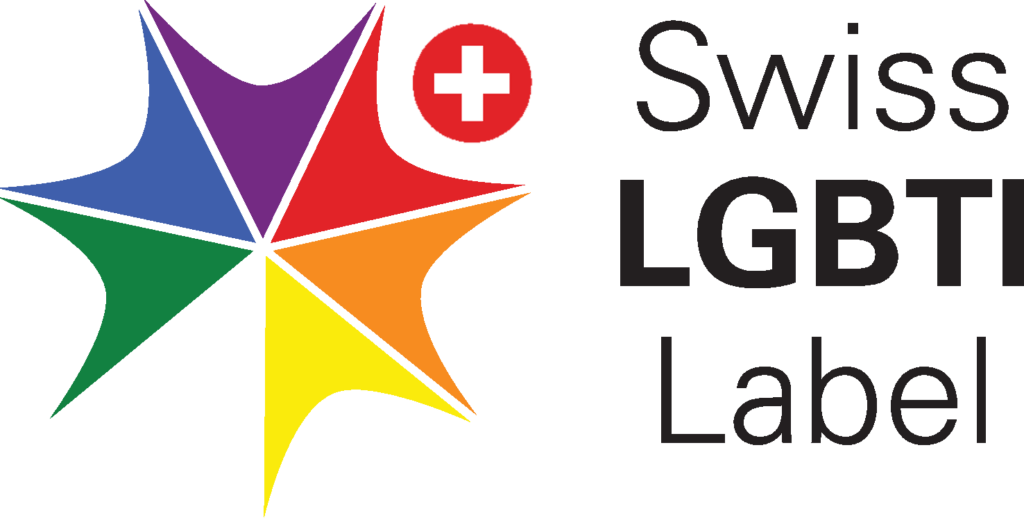 MSD Switzerland was recently awarded the We Participate 2023 label by the University of St. Gallen, which independently collects key diversity indicators (gender, age, nationality, language, employment level and education) from companies with 100 or more employees each year and analyzes them objectively, efficiently aligned with the human resources process.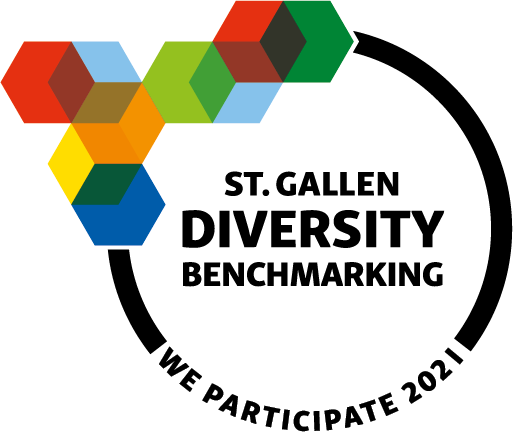 Further information
References
1. Schweizerische Eidgenossenschaft, Bundesverfassung über die Gleichstellung von Frau und Mann. Stand: 1. Juli 2020: https://www.fedlex.admin.ch/eli/cc/1996/1498_1498_1498/de
2. Schweizerische Eidgenossenschaft, Beschaffungskonferenz des Bundes (BKB). Lohngleichheit für Mann und Frau. Stand: 17. Dezember 2022. https://www.bkb.admin.ch/bkb/de/home/themen/arbeitsschutzbestimmungen-und–bedingungen–lohngleichheit/lohngleichheit-fuer-frau-und-mann.html
About MSD Merck Sharp & Dohme
At MSD Merck, Sharp & Dohme, known as Merck & Co., Inc., Rahway, NJ, USA in the United States and Canada, we are unified around our purpose: We use the power of leading-edge science to save and improve lives around the world. For more than 130 years, we have brought hope to humanity through the development of important medicines and vaccines. We aspire to be the premier research-intensive biopharmaceutical company in the world – and today, we are at the forefront of research to deliver innovative health solutions that advance the prevention and treatment of diseases in people and animals. We foster a diverse and inclusive global workforce and operate responsibly every day to enable a safe, sustainable and healthy future for all people and communities. For more information, visit www.msd.com and connect with us on Twitter, LinkedIn and YouTube.
MSD Merck Sharp & Dohme in Switzerland
In Switzerland, MSD Merck, Sharp & Dohme employs around 1,000 people at five sites in the cantons of Lucerne and Zurich. At our site in Zurich, in "The Circle", we operate the newly opened global innovation and development hub. Our main therapeutic areas are oncology, infectious diseases, immunology, and diabetes. We also operate a broad portfolio of vaccines for the prevention of diseases in children, adolescents, and adults. Switzerland is part of MSD's global clinical research program with more than 30 clinical trials annually. At our site in Schachen, we manufacture drugs for global clinical trials and operate a forensic laboratory. MSD also takes local responsibility for the community and has been involved in the "Trendtage Gesundheit Luzern" and the Alliance Health competence. In 2023, MSD received the "Top Employer Switzerland" award for the eleventh time in a row.
For more information, please visit msd.ch, de.msd-animal-health.ch and follow us on Twitter, LinkedIn, Facebook and YouTube.
Media Contact MSD Switzerland
Jean-Blaise Defago (Policy & Communications Director)
media.switzerland@msd.com | Tel. 058 618 30 30
Copyright © 2023 Merck & Co., Inc., Rahway, NJ, USA and its affiliates. All rights reserved.
CH-NON-02283